Dear Neighbor,
On behalf of the staff and the Board of Trustees I want to wish you and your families a wonderful Thanksgiving! Like you, my Thanksgiving will look different this year to make sure my loved ones are safe during this time of increased infections. Please check in on those around you who may need assistance or don't have family nearby.
I encourage everyone to make sure they are taking the necessary steps to keep the virus in check. The recent increase in infections shows that many are not. We must use masks, wash hands, adhere to social distancing and keep gatherings small. If you are getting together with anyone indoors please open a window to provide ventilation.
Our efforts today will help keep our kids in school, businesses open, and most importantly everyone safe as we move through the holiday season. Our actions determine how this virus will restrict us until vaccines are distributed.
I hope you will also join our efforts to support those in need in our local community. The Volunteer Corps has organized a food drive and our staff has set up the annual Toys for Tots drive. Please find more details below.
Even in the face of all these challenges we continue to improve the Village. I want to call to your attention our new online payment portal, under the Finance Tab of the Village website. This new feature will allow residents to pay fees and fines online without having to come down to Village Hall. We hope this will not only make interactions with the Village more convenient but will also cut down on the need for visitors to the office. As always. in person payments will continue to be accepted.
Please have a happy and safe Thanksgiving!
Sincerely,
Brian Herrington
Mayor

Food Drive-Volunteer Corps
COVID-19 is impacting many families this holiday season. Please help those in need by dropping off non-perishable food items at Village Hall during normal office hours. Please call Village Hall or visit our website for additional information.
COVID-19 Updates
New York State has launched the new COVID Alert NY app, which allows residents to use your phones in the fight against COVID-19. This important app is part of our continued joint effort to contain the spread and keep New Yorkers informed. The app does not track your GPS location. It uses Bluetooth technology to detect when another phone, with the app, is within six feet. Those with the app on their phone will receive an alert if they have come into contact with someone who has tested positive. More information about the app can be found at: NY.gov/COVIDAlerts
ExteNet Lawsuit
Like many of you, the Village has been monitoring the developments of lawsuits brought by Extenet against other municipalities. The community should understand that each case has a different set of facts, and the Board continues to maintain that ExteNet's application was properly denied for aesthetic reasons and due to additional failures with respect to ExteNet's application. At the current time, our legal team has finished discovery, and the Village and ExteNet recently initiated steps to file motions for summary judgment (which could eliminate the need for a trial). We do not anticipate a ruling on our case until well into the 2021 and will continue to update the community as new information is available. In addition, the Village's insurance carrier has continued to pay for the Village's defense costs since the Village's outside counsel successfully obtained a reversal of the insurance carrier's initial declination of coverage for defense costs.
Laws for Consideration
At the next meeting the board will be considering a resolution to make the Village a NYS climate Smart Community. Climate Smart Communities (CSC) is a New York State program that helps local governments take action to reduce greenhouse gas emissions and adapt to a changing climate. The Village in recent years has had to upgrade drainage basins as well as initiate other projects in response to changing weather. The program offers free technical assistance, grants, and rebates for different qualifying projects. Learn more at https://climatesmart.ny.gov/
Police Safety Tips
Remain vigilant and report any cars or people that seem suspicious to 911 or the non-emergency number 516-573-6600. As we enter the holiday season keep an eye out for packages left on your doorstep.
· Report any suspicious cars or activity
· Always lock car doors and remove keys and key fobs
· Keep lights on outside your home and keep doors locked at all times
· Do not leave ladders unsecured around your home
· Do not leave packages unattended for long periods of time
Road Projects
We just wrapped up our 2020 road paving projects. We were able to address several of the poorer quality roads in the Village. Thank you to all the residents in these areas for their patience as we navigated some stretches of bad weather that held up completion. As we move into 2021 we will be monitoring state and federal budget allocations that we rely on for our paving projects. Budget cuts could result in loss of this important funding and inhibit our ability to do all the work we want to. We will also evaluate partnering with National Grid to split the costs of paving as they are looking to replace gas lines on several streets on the east side of Port Washington Blvd.
Upcoming Board Meeting: Monday, December 7, 2020
7:30 P.M.
Please join my meeting from your computer, tablet or smartphone.
https://global.gotomeeting.com/join/743632893
You can also dial in using your phone.
United States: +1 (786) 535-3211
Access Code: 743-632-893
Flower Hill Village Hall is a Toys for Tots Collection Site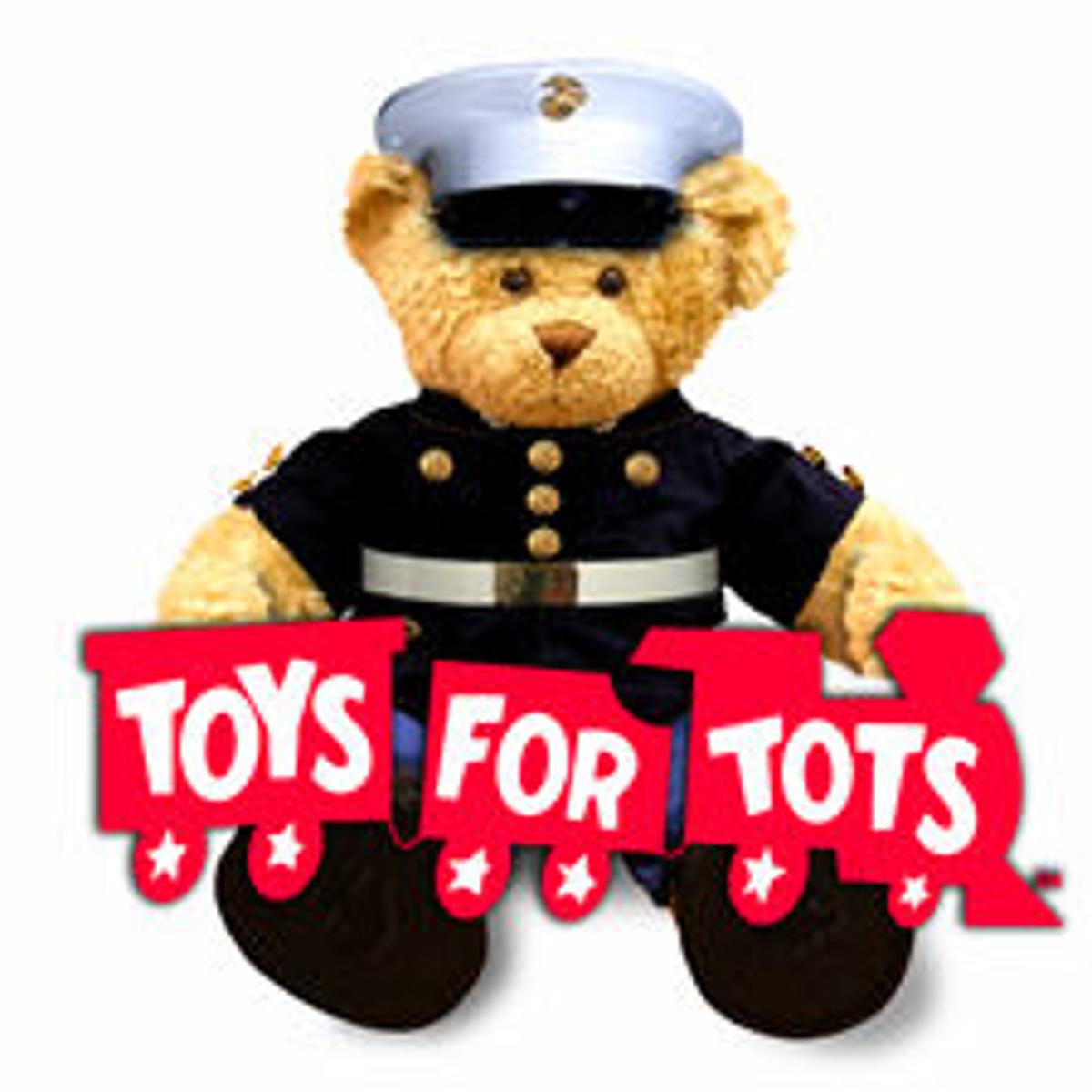 Dear Neighbor,
I hope this email finds you and your family well as we continue to face tumultuous times. I know the death of George Floyd in Minneapolis and the resulting violence left many of the residents I have spoken with shaken. Last week, I spoke directly with both County Executive Laura Curran and Police Commissioner Patrick Ryder about resources that were deployed in our community and I know they are continuing to monitor developments. In addition, the Mayors of the surrounding Villages were in close contact sharing information and coordinating updates.
Like all of you, I am committed to making our Village the best in New York State and that starts with standing up to injustice, inequality, religious intolerance, and racism in any form. The events of recent days have reinforced how important standing up to hate is. I hope you will join me in redoubling our community efforts to be a welcoming and tolerant community. I have also requested a full review of our policies and procedures to ensure we are not unintentionally promoting such discrimination.
I also want to reinforce that we still have a very real public health crisis due to COVID-19. Even though restrictions are being lifted and our economy is starting to reopen in phases, the virus is still out there. I plead with every resident to make sure they are using masks when necessary and washing hands frequently so we do not end up back where we were several weeks ago. Once again, I want to thank the medical professionals, other essential workers, and your families for the sacrifices you made and are making to keep us safe.
Please read the attached pdf for more information on our new Trustee Mary Jo Collins, a tax extension, budget update, new and proposed laws, Extenet, and much more. Our next board meeting is Monday July 6, 2020, feel free to contact me at mayor@villageflowerhill.org or by calling Village Hall at 516-627-5000. Visit our website or follow us on Facebook for more information on many of these topics. Please stay safe!
Respectfully yours,
Brian Herrington
Mayor

Dear Neighbor-
I hope you are having a great summer and had wonderful 4th of July! We continue to see cases of COVID-19 remain at low levels but our safety actions today determine where we are tomorrow. Let's continue to wear masks and utilize social distancing to stop the spread. We experienced our first Tropical Storm of the season this weekend with heavy rain and some wind which caused power outages. Thanks to our Public Works Superintendent Rich Falcones and his team for coming in after hours to remove trees from roads! Do not wait until the last minute and make sure you are prepared for hurricane season, the American Red Cross has some great tips you can view on their website (Link).
At this month's Board of Trustee's meeting we had a special presentation on traffic calming devices such as speed tables and cushions that could be used around the Village to help combat speeding. Like you I am frustrated by the continued lack of care many drivers show. While we have tried education and added stop signs in some key locations, we must do more. That is why working with the Board and our staff, I would like to begin a pilot program to test some of these devices. In addition, we are moving forward with a request for proposals to complete a traffic study to address speeding and other traffic issues throughout the Village.
The Board also approved two of my requests to modernize the Village and enhance service to our residents. First, I am happy to announce that the Village will now be able to accept payments online for all Village transactions. The Board authorized me to enter into a contract with GovPayNet to begin providing an online payment system, we expect to have it up and running in about 30 days. All payments can continue to be done in person, but adding this new feature to our website embraces technology and will also help reduce traffic into Village Hall as part of our response to COVID-19.
Second, we will begin using Constant Contact to provide non-emergency electronic communications to the Village. This system will allow us to better communicate information and understand what topics residents are interested in. Please look for additional information on how to sign up for this new community e-newsletter but in the meantime you can send us your email address at info@villageflowerhill.org to sign up.
I have also created a few advisory committees to help the Village develop ideas and plans for the future. Thank you to the residents who have agreed to volunteer their time. Please keep an eye out on plans from these committees to engage you for input and feedback.
Parks & Beautification: Identify ideas for improving our Park through new/improved structures, events and beautification of our traffic islands and other Village properties. Trustee Collins, Trustee Lewandowski, and resident Chris Ferraro
Landscaping: Monitor implementation of new landscaping laws for improvements or alterations that need to be addressed. Trustee Rosenbaum, Trustee Collins, residents Nancy Yee and Adam Bell, landscaping industry representative Aldo Calabrese.
Sustainability: Develop a Village sustainability plan to improve Village operations and services and review feasibility of becoming a NYS Climate Smart Community. Trustee Beber, Trustee Genese, resident Claire Dorfman.
I would also like to congratulate Damian Pieper, a Manhasset resident, on his appointment as Associate Justice. The position has been vacant since the beginning of the year. Justice Resiman requested the additional support as Court is scheduled to resume in August.
Finally, I have directed the Village Administrator to begin a new long term planning process to build an updated five year plan for the Village. This plan will identify how we can improve infrastructure and services to our residents in a fiscally responsible way. The staff will prepare this plan for public input and review by the Board in the fall of this year.
The next Board of Trustees meeting will be at 7:30 pm Monday August 3, 2020. Please visit our website for more details but we will be revisiting our new landscaping laws to consider a waiver to our "Quiet Saturdays" Commercial Landscaping Law so residents can prepare for social functions and also to review the gas blower summer time restrictions.
Please enjoy the rest of the summer and continue to be smart and help us fight COVID-19!
Respectfully yours,
Brian Herrington
Mayor