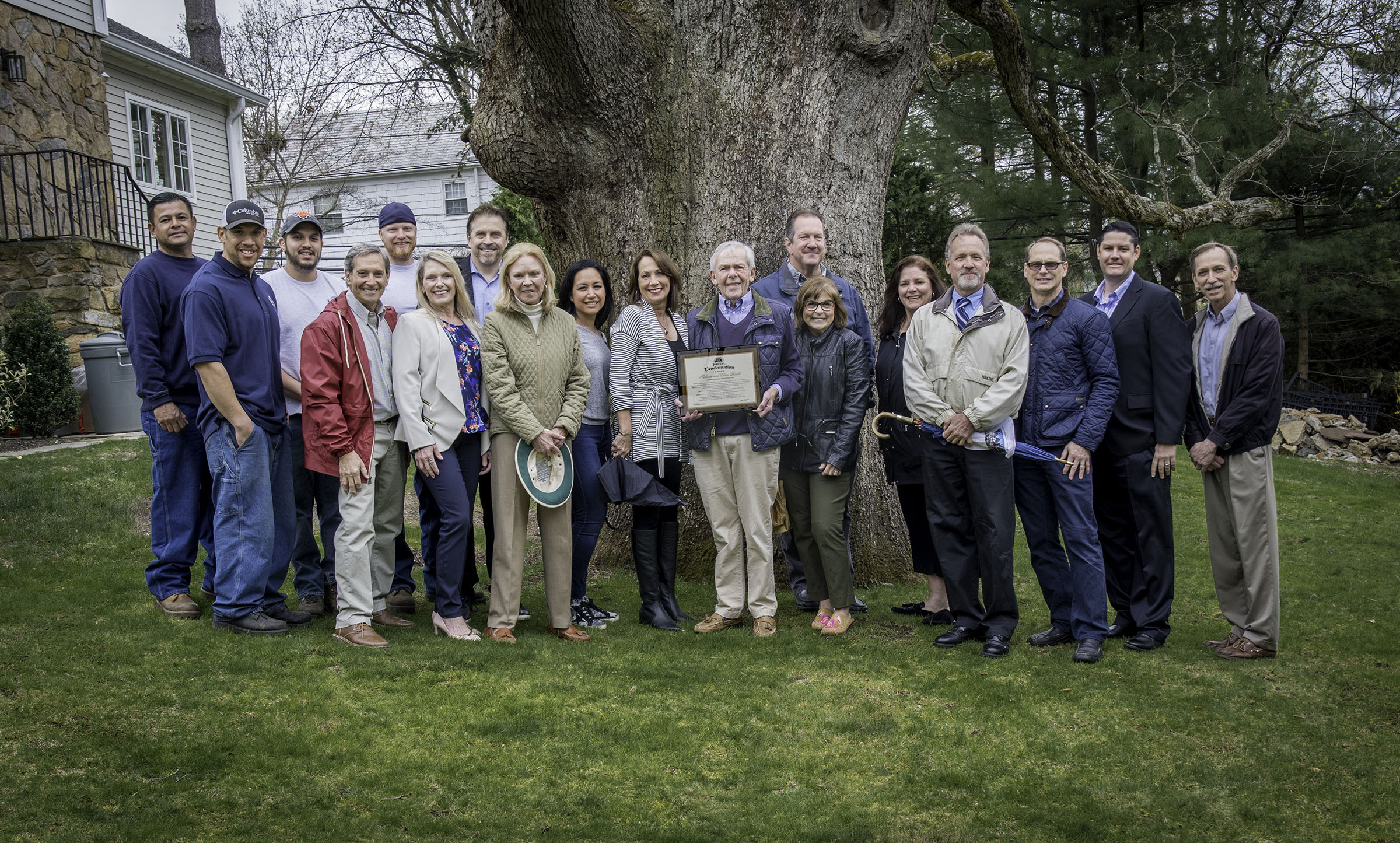 The Village of Flower Hill will observe Arbor Day 2018 by honoring the oldest tree in the Village at 9 am April 27, 2018.
VILLAGE OF FLOWER HILL CELEBRATES EARTH DAY & ARBOR DAY BY HONORING THE OLDEST TREE IN THE VILLAGE
On Friday, April 27 at 9 am, the Village of Flower Hill will celebrate its 4th Year as an official Tree City USA on Arbor Day by honoring what is believed to be the oldest tree in the village, an enormous White Oak estimated to be over 300 years old.
This historic tree is located on Mason Drive at the intersection of Dartmouth Road in the Manhasset portion of the village. The Village is nominating this tree to be included in the New York State Big Tree Registry maintained by the Department of Environmental Protection, as we believe it is larger than the existing white oak in the registry, thus making it the largest in the state.
We will be presenting a proclamation to Melissa and Chris Reale, on whose property the tree is located.  They have been incredible stewards of this tree, investing thousands of dollars over the years for feeding, pruning and the like to maintain the good health of the tree. The Village of Flower Hill is proud to have them as residents!
We will also have a free tree giveaway at Village Hall. Please go to the garage area adjacent to the parking lot to collect your tree.