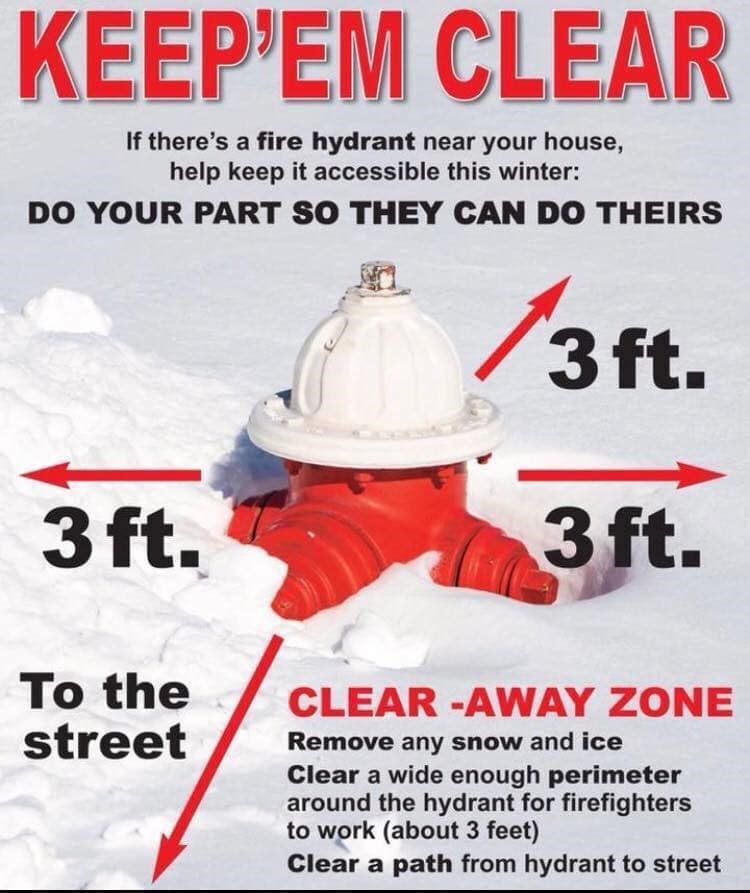 Do not leave vehicles in the roadways to give our snow plows the ability to clear the roadways. We also urge residents to please refrain from parking on village roads for an additional 24 hours from storm-end to allow for crews to finalize clearing of snow and other storm debris.
After a snow event, residents with fire hydrants and sidewalks are expected to make them free and clear. There must be a 3-foot clearance, in all directions, between snow and hydrants. Blocking fire hydrants and sidewalks can result in a court appearance and fine. Failure to properly clear fire hydrants can also hinder first responders' response to emergency calls.  If you are physically disabled and cannot clear the snow, contact Village Hall and we will have the hydrants cleared for you.
Pushing snow out into the street is also prohibited. If clearing snow, it must remain on your property.